Discover the SEO advantages and disadvantages of using the Ghost CMS for your website. Learn how to make the most of Ghost SEO so your content climbs the SERPs.
Ghost has become an increasingly popular content management system (CMS) for creators, publishers, and businesses. I created KeanenBuckley.com using Ghost and recently posted an honest review covering my experience using the blogging platform. The built-in Ghost SEO features are among my favorite things about using the platform, but there are some limitations.
This post will cover the advantages and disadvantages of using a Ghost blog from an SEO perspective. I'll also offer some useful tips to help you get the most out of the platform and show you my blog post production workflow.
Whether you're considering starting a blog, moving a WordPress blog over to Ghost (see Ghost vs WordPress), or looking to optimize your existing Ghost website, there should be something for you here. Let's jump in!
What is Ghost?
Ghost is an open source publishing platform that facilitates the production and distribution of content. It offers built-in newsletter and membership site functionalities, giving Ghost blog owners a seamless way to capture an audience and monetize it.
Its simple yet effective approach to web design enables users to craft modern, responsive sites with minimal effort. In addition to its native newsletter and subscription capabilities, Ghost offers a selection of features such as comments, customizable themes, popost-schedulingand social media integration. Additionally, its built-in SEO functionality helps ensure your content is discoverable and earns organic search traffic.
More and more businesses and creators are turning to Ghost as a solution for their editorial and premium content. Here are a few to look at: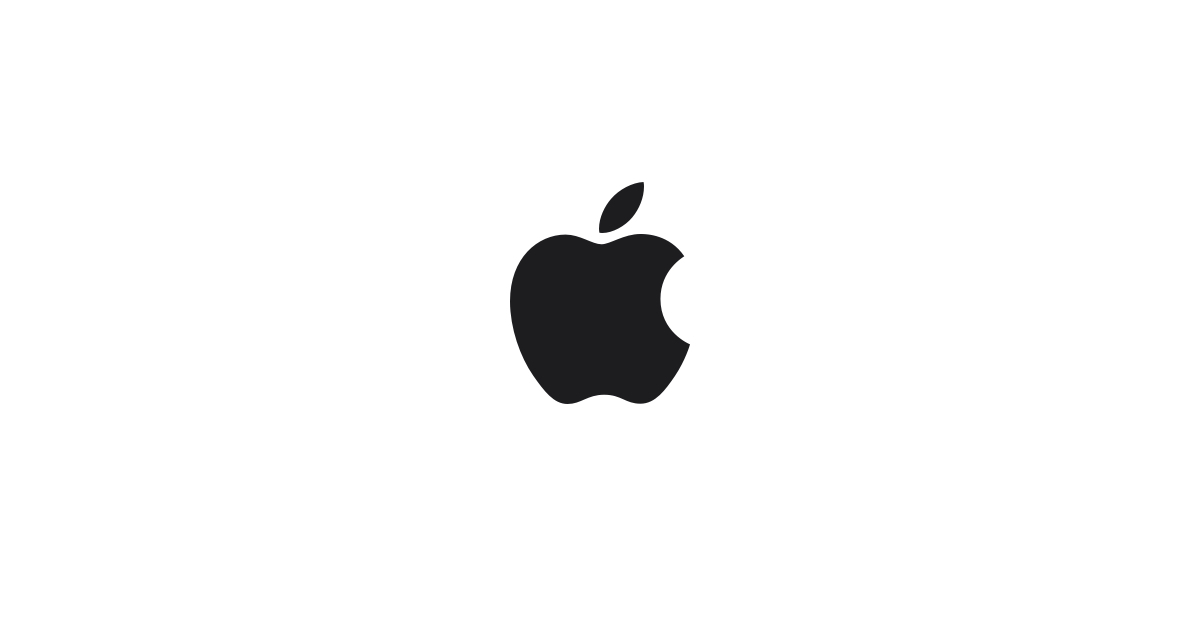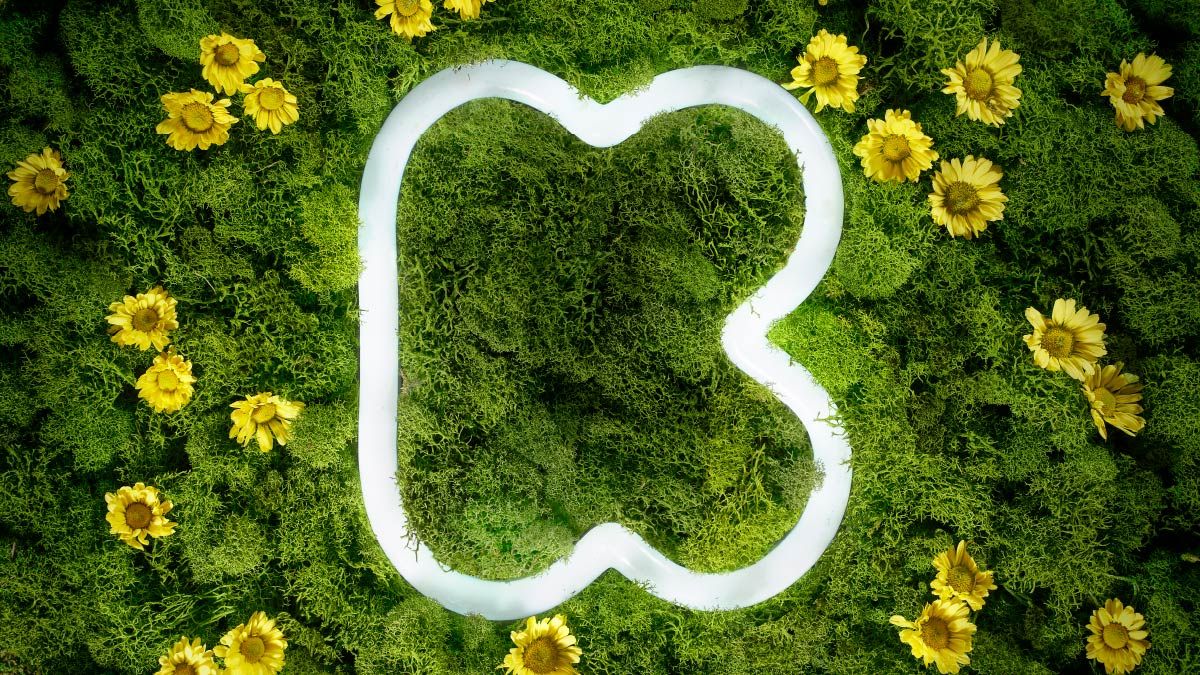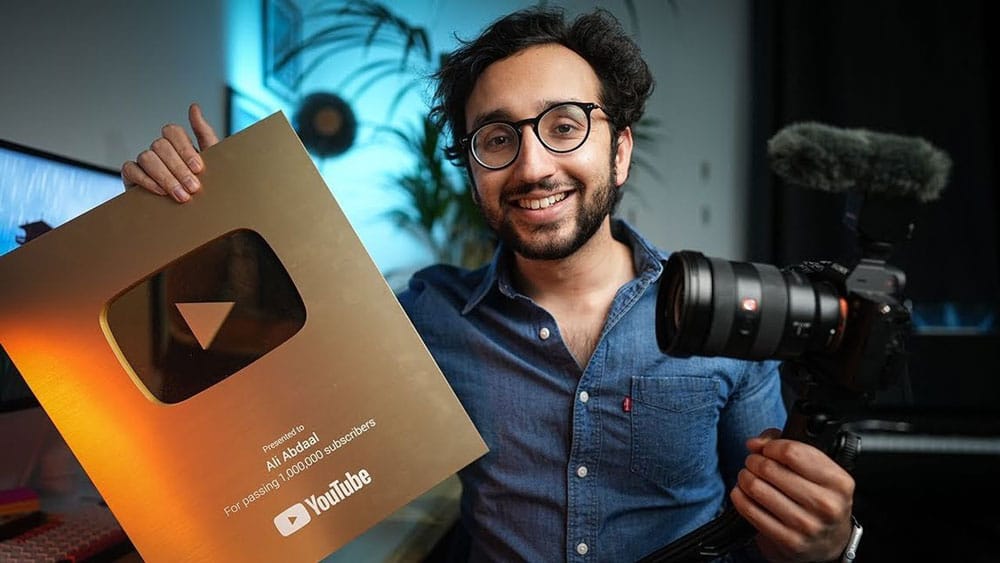 Before we get too far into Ghost's SEO-friendly features, let's take a step back and clarify exactly what we're talking about here when it comes to SEO.
What is SEO?
Search engine optimization (SEO) is all of the tactics used to improve how webpages are found via organic search engine result pages (SERPs). It consists of three main areas:
On-page SEO is the process of optimizing individual web pages to improve their search engine ranking and relevance for targeted keywords.
Off-page SEO refers to activities done outside of a website, such as link building.
Technical SEO includes website structure, server configuration, website speed, mobile-friendliness, and other elements.
Understanding SEO and its benefits is essential for optimizing website performance and ensuring webpages are visible to search engines like Google and Bing.
Pros & cons of Ghost SEO features
Ghost provides a really good platform for creators, writers, and content marketers to focus on content without having to worry about technical SEO. However, a blogger coming from a WordPress background will find that the features in Ghost aren't quite as robust as they might be used to. Here are the pros and cons I've noticed:
Pros
Cons
✔️ Easily customize post titles, meta data, canonical tags, and alt text.
❌ Limited plugins, so no access to Yoast or Rank Math.
✔️ Lightweight design improves page load speed and performance.
❌ Creating nofollow links must be done manually through HTML code.
✔️ Automatic XML sitemap generation.
✔️ Responsive pages that are optimized for mobile devices.
✔️ Automatic implementation of structured data.
The bottom line
The disadvantages of Ghost are largely due to the overall size of the developer community being a fraction of what the WordPress ecosystem has. However, losing access to a large library of third-party plugins isn't all that bad because:
Most are freemium tools, meaning you add an additional expense.
Plugins can quickly reduce your site's load speed.
✔️
Overall, I've found that the pros heavily outweigh the cons when it comes to Ghost, even when looking exclusively at SEO. And if your site gets to a point where some minor optimizations are needed, you can always hire a developer to build you a simple integration.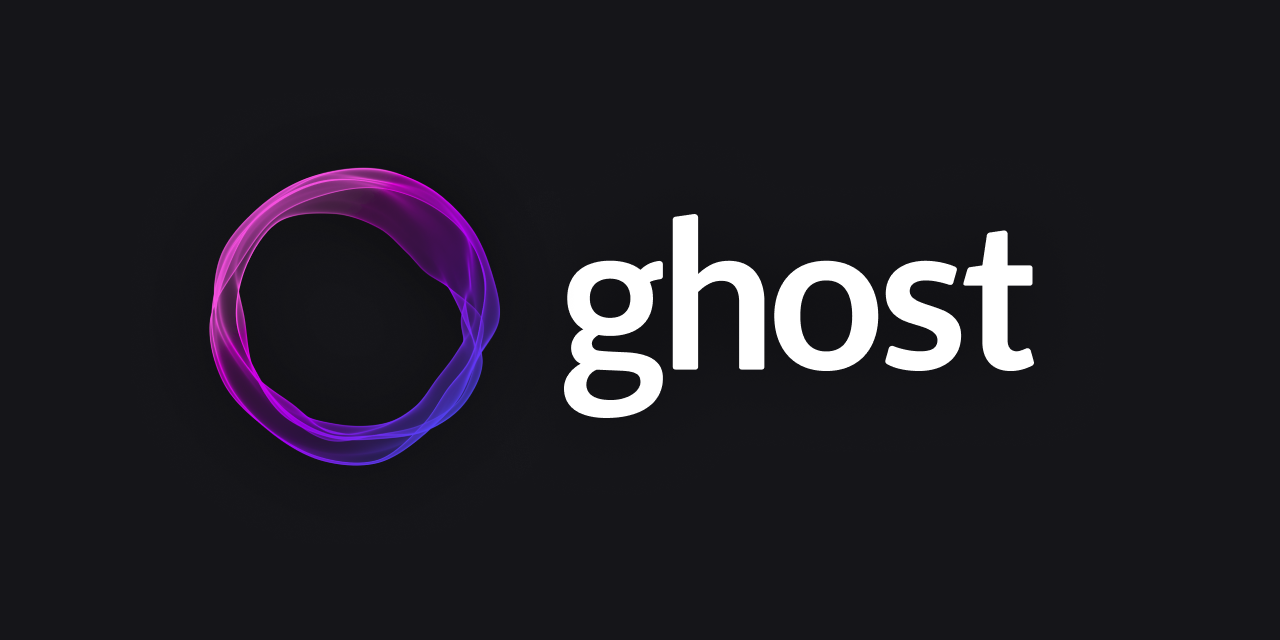 How to maximize SEO performance with Ghost
My workflow for ensuring my content is optimized for search didn't change as much as I thought it would when I switched over from a WordPress site. Uploading and formatting posts on WordPress blogs is something I've always dreaded, which is the opposite experience I've had with Ghost. Here's my simple process:
Set up Google Search Console and Analytics (one-time setup)
Keyword research via Ahrefs
SERP analysis via Surfer SERP Analyzer
Writing optimized content via Surfer Content Editor
Convert images to WebP via Pixelied
Post URL, meta data, canonical tags, and alt text in Ghost
Publish content regularly with Ghost's scheduling functionality
Ongoing optimizations via Surfer Audit and Grow Flow
Let's look at each step in a bit more detail!
1. Set up Google Analytics and Search Console
Setting up Google Search Console (GSC) and Google Analytics (GA) on a blog is essential for SEO purposes.
Google's Search Console helps site owners optimize their websites for search engine performance. It provides information on website errors and security, as well as data on how users find your site. The data collected by GA provides insights into your website visitors, such as where they came from, what pages they visited, and how long they stayed. This can help inform your content strategy, marketing efforts, and SEO strategy.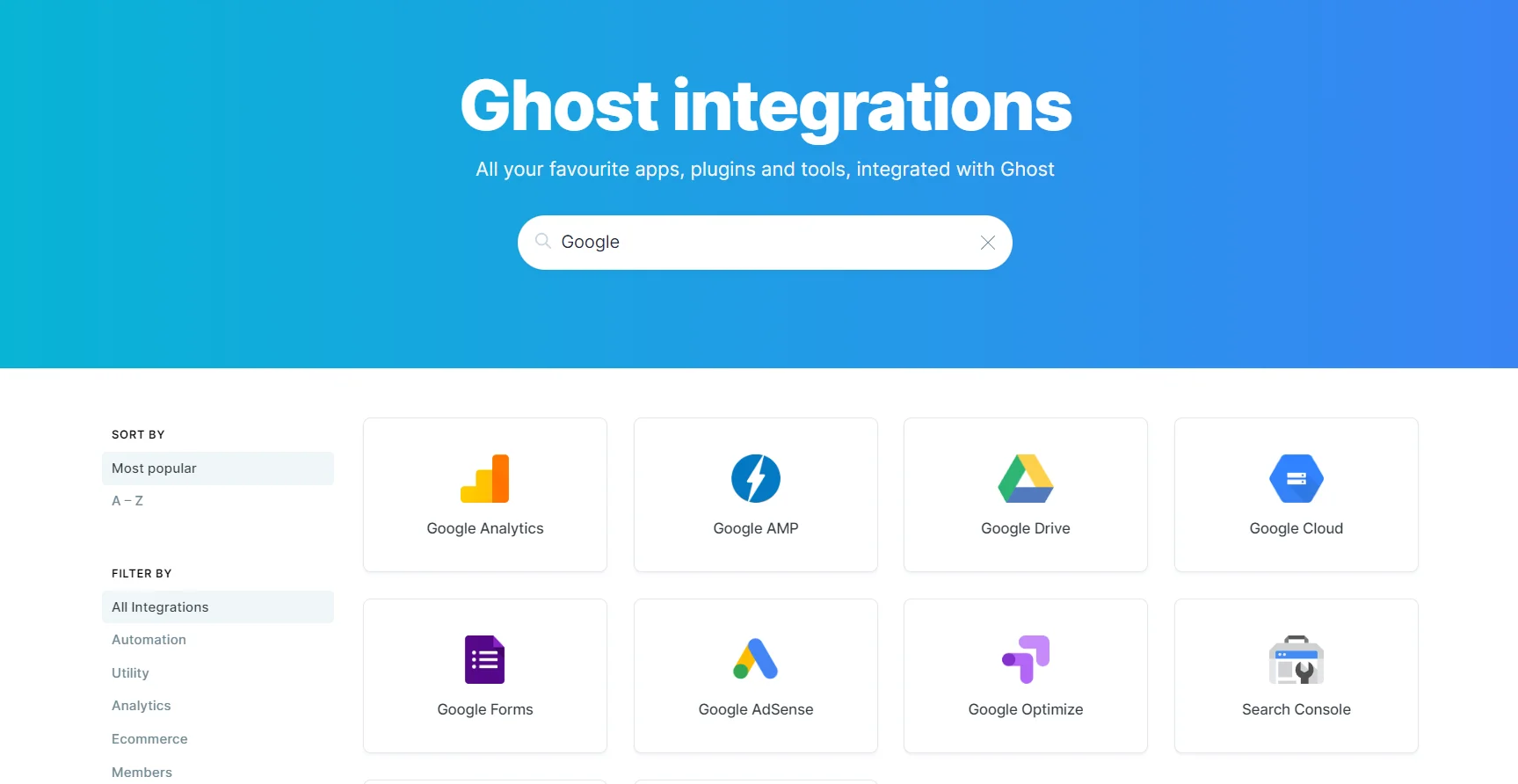 Ghost comes ready for both tools; simply search for Google in the integrations library and you'll find them. The setup process takes a matter of minutes, and once you're done you'll never have to do it again!
2. Keyword research
I'll usually reference Google Search Console to look at my top-performing posts and find opportunities to round out my content clusters. Once I find search queries I want to target, I'll look them up in Ahrefs to assess the keyword difficulty and search volume.
As an example, let's look at "seo tips". This isn't a keyword I would personally try to rank for as the volume is relatively low compared to the high level of difficulty, but we'll continue with it for the sake of the demonstration.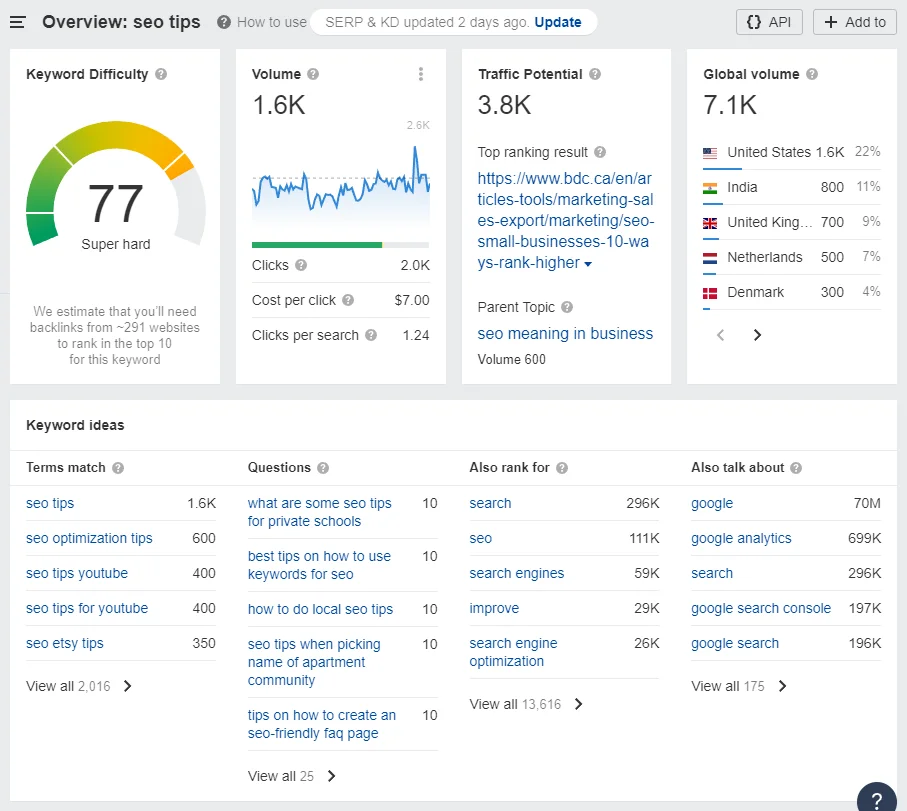 Understanding keywords is a critical aspect of SEO as it helps bloggers and content marketers understand what search terms their target audience is using to find information. When I look at keywords, there are a few things I consider to be opportunities:
Keywords that I need to write to round out a content cluster.
Keywords that are relevant to my niche.
Keywords that I can actually compete and earn traffic for.
I use Ahrefs to isolate high-traffic, low-competition keywords to target in my written content, which helps improve my search rankings. It's also useful for uncovering search intent and guiding the type of content I produce.
❗
If you don't have a sound keyword strategy before starting a post, you'll be shooting yourself in the foot and all of the work you put into SEO will be for nothing. The relevance of the overall page content is by far Google's top ranking factor, so make sure you get this right at the planning stage.
3. SERP analysis
Now that I have a target keyword in mind for my blog post, I input the search query into Surfer's SERP Analyzer tool. This allows me to see the top rankings of a Google search and compare what the best posts have in common.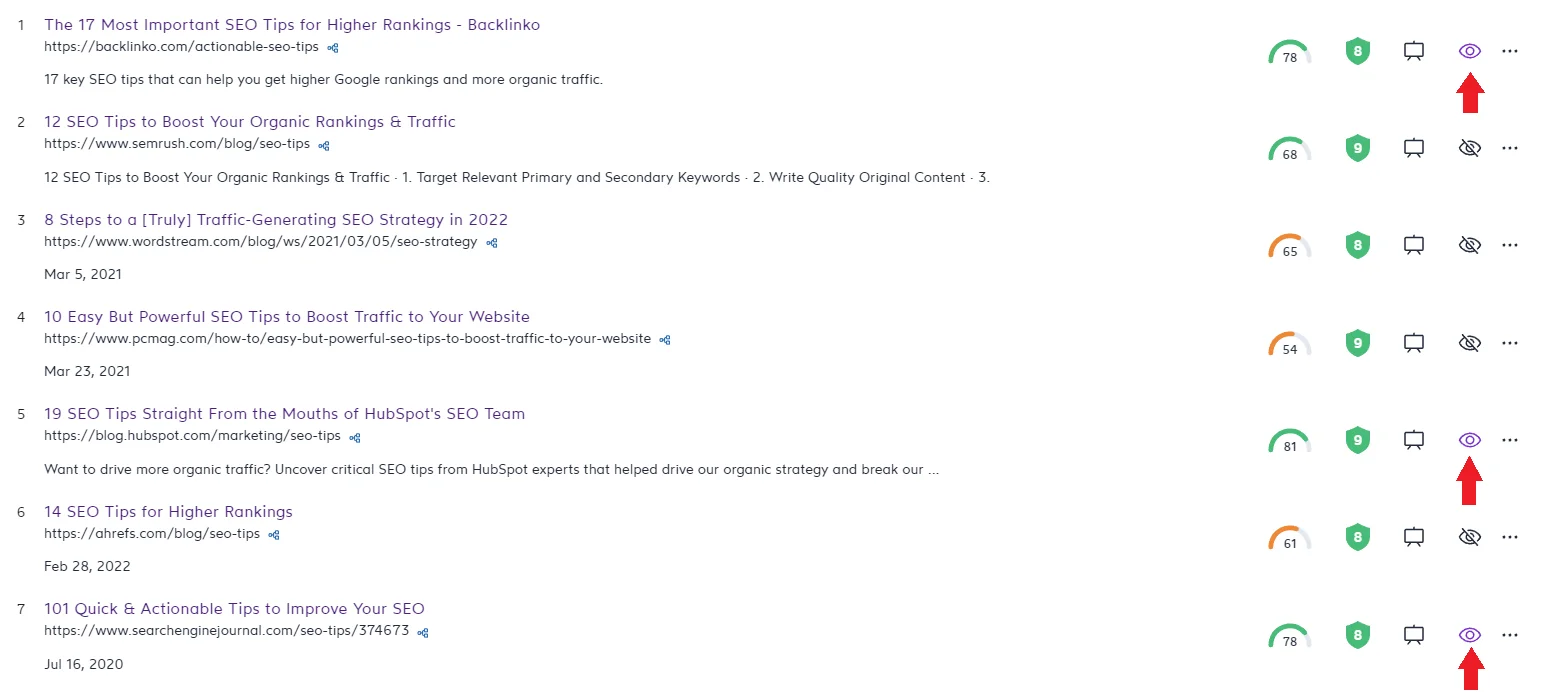 This factors in things like word count, important keywords, exact keyword density, the common headings, and the overall Content Score of each ranking result. I remove the outliers from the analysis and aim to narrow it down to 2-3 posts that I emulate.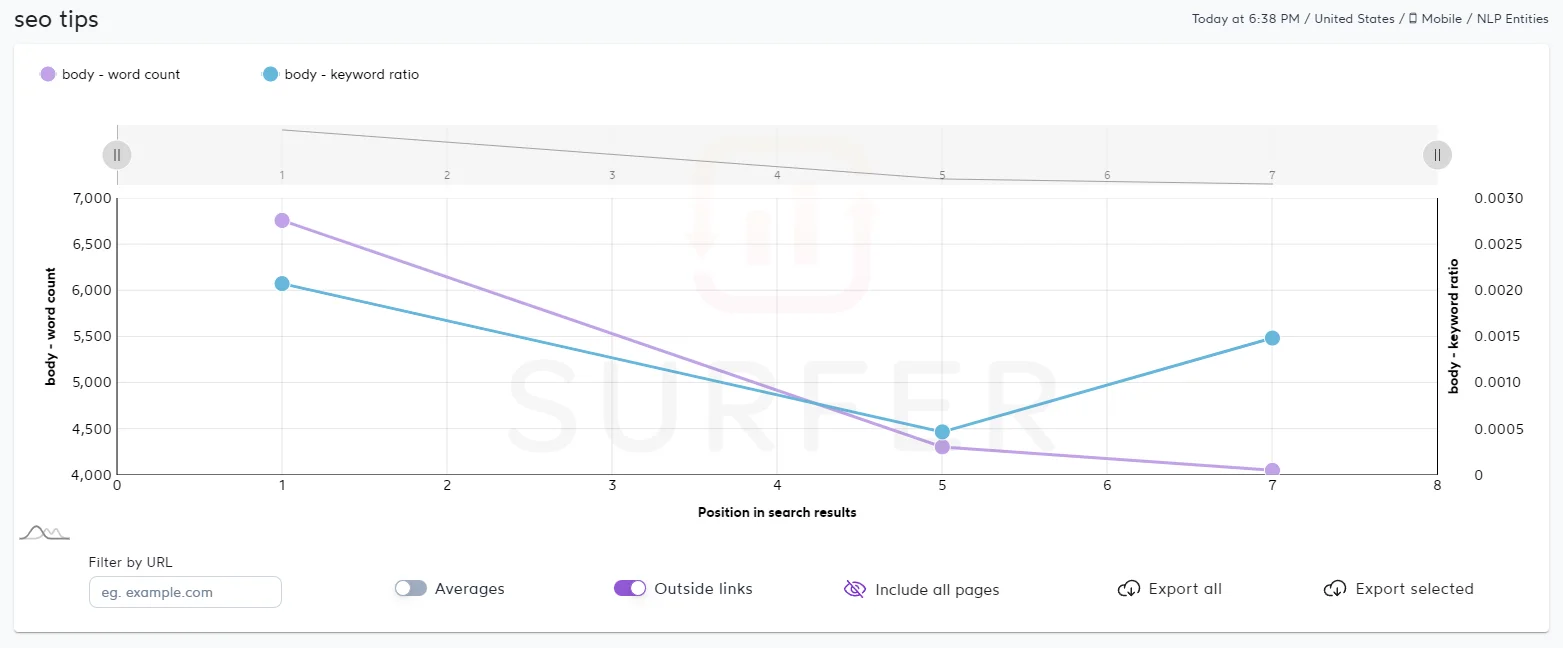 Looking at the three posts from the Google search results with the highest Surfer Content Score, I would set out to write a post that's roughly 5,000 words and has an exact keyword density of around 0.0017. Now I can start a Content Editor in Surfer and start writing.
4. Writing and on-page SEO
Assuming you enjoy writing, this is the fun part! I usually start with an outline specific to the type of post I'm about to write. I list out my headings in a fresh Content Editor in Surfer and start listing some of the keywords I could potentially include within each heading.
If you need some help getting started, you can use Surfer's free outline generator or get crafty with an AI tool like ChatGPT. You could also consider using a long-form content AI tool like Content At Scale. Here's the outline generated by Surfer's free tool: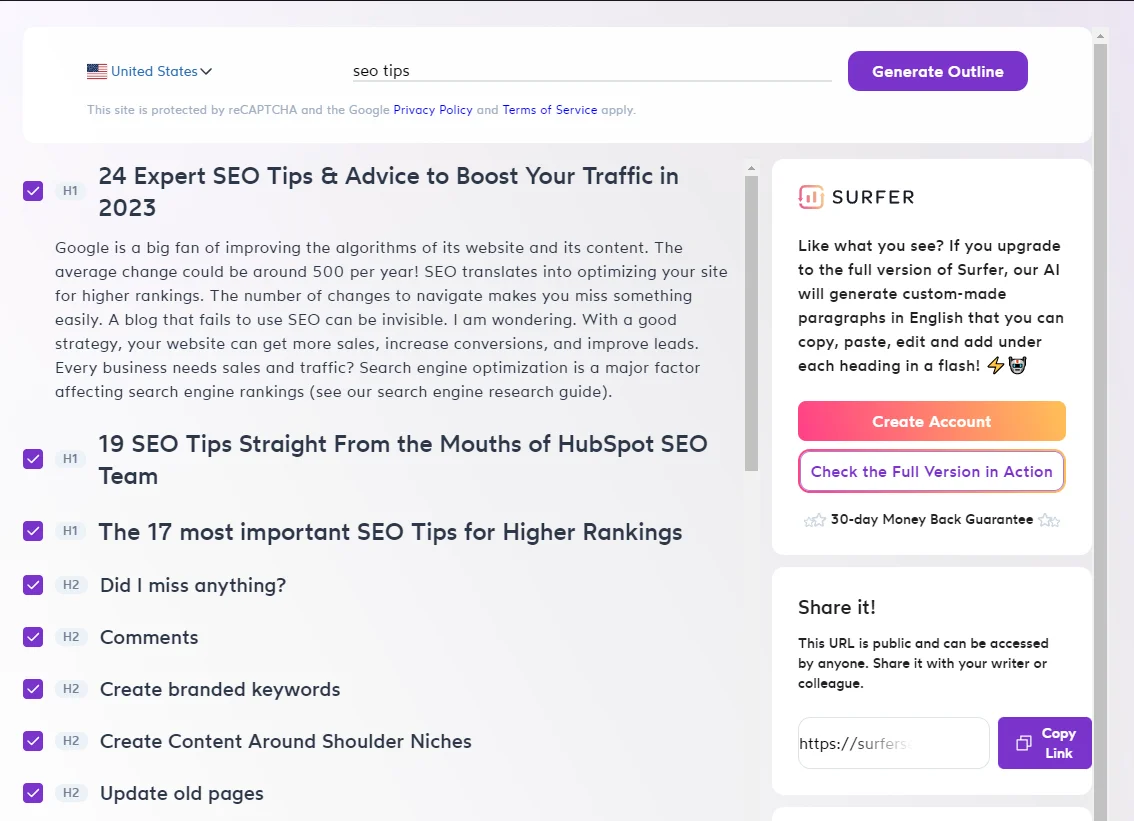 Use relevant keywords throughout your post as you write. When it comes to writing SEO-friendly content, using targeted keywords will help tell search engines what each page or post is about and make sure they appear in relevant searches. Make sure these keywords appear naturally in titles, headings, and body text.
Here's what my Content Editor looks like right now as I'm writing this specific post!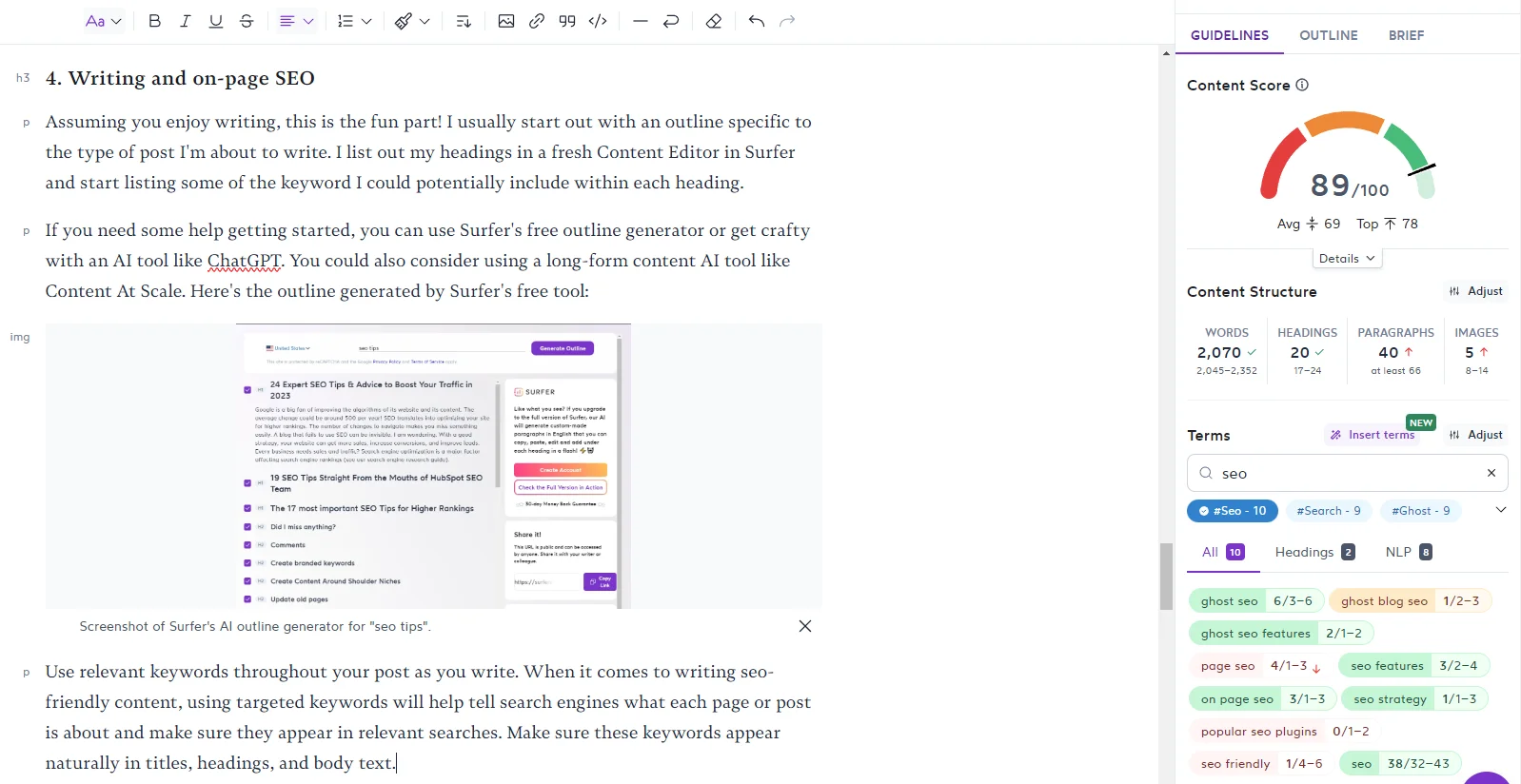 Generally speaking, a Surfer Content Score of about 70 is considered good enough to publish as a "minimum viable product" and get your initial rankings. You can always come back and optimize later on.
My favorite part about using Surfer for writing is that it's a markdown editor, just like Ghost. So when it comes to finally publishing my post, it's a simple copy/paste into Ghost and all of the formatting is preserved.
5. Convert images to WebP
Once you've written your post and have your images inserted, you need to make some optimizations in the interest of page speed. Converting images to WebP is a simple update that can make a big difference in page speed, and there are a couple of ways to do this:
Convert images using Pixelied's (or similar) image converter. This is the option I use, but only because I haven't gotten around to option #2 at the time of writing this post.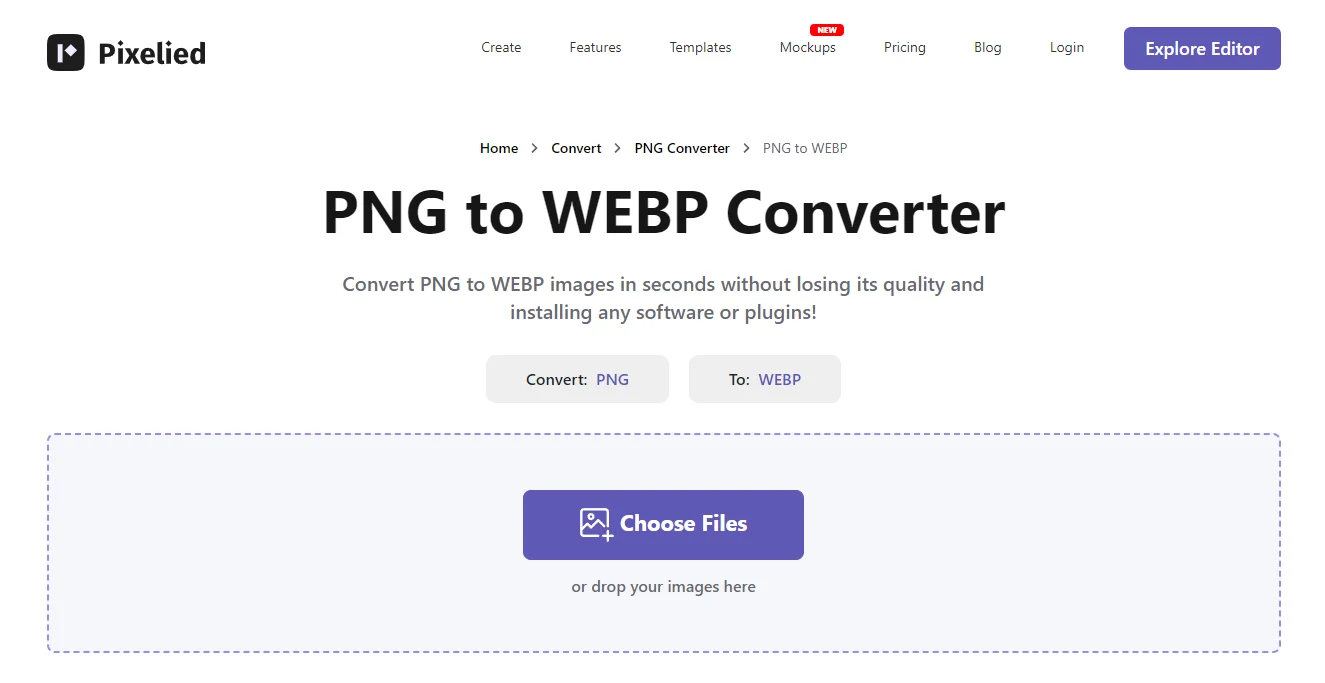 Configure responsive images, specifically convert images to smaller image types (requires some code editing). Refer to the link below for a step-by-step on how to set this up.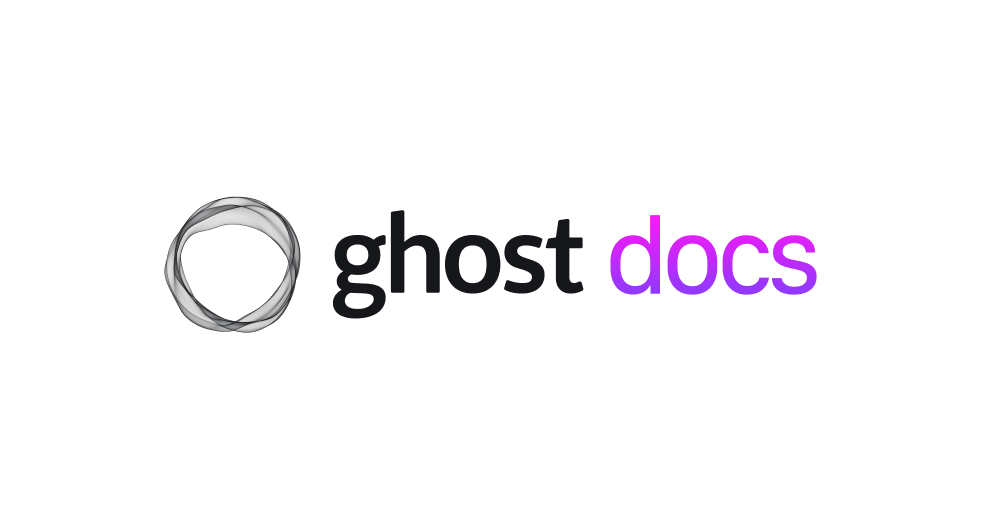 6. Insert post URL, meta tags, and alt text
This is the final stretch and really the only part where there's a difference in comparison to a WordPress publishing workflow.
I start off by making sure my post has a URL slug that matches my target keyword, in this case "ghost-seo".
Then I write my meta tags (meta title and description), define my canonical URL, and ensure all of my images have alt text.
The character limits that Ghost recommends are a bit on the shorter side, so I like to use Moz's free title tag preview tool to make sure my titles won't be cut off in the search results.
The very last step here is the only time WordPress bloggers might notice a difference when working in Ghost. Ghost doesn't have popular SEO plugins like Yoast and Rank Math for things like inserting internal links and doing other last minute checks. But if you've been preparing your content with SEO in mind from the start, you'll hardly miss it. Surfer has some features that help with this, which I'll cover in the final step to follow.
7. Publish content and optimize regularly
The last thing to focus on if you truly want to get the most out of your SEO efforts is to create and publish content regularly. Ghost has a built-in scheduling feature you can use to ensure new content appears regularly on your site. This helps boost your rankings in search results by showing search engines that you're actively updating your site with fresh content, which is something their ranking algorithms looks out for.
Most SEO success comes from ongoing optimizations. I regularly use Surfer's Grow Flow and Audit features to uncover any opportunities I might have to improve my content.
FAQs about Ghost blog SEO
Is a Ghost blog good for SEO?
Yes, Ghost is a great platform for SEO. It's fast and lightweight which helps with page loading times, making it easier to rank in search engine results. Its templating language makes it easy to customize your content and add custom meta tags that help you optimize your website to be SEO-friendly. Additionally, its built-in features like sitemaps and structured data ensure all of your pages are indexed by Google correctly.
All these factors combined make a Ghost blog an excellent choice for any business looking to improve their visibility on the web and drive traffic back through organic search efforts.
Is Ghost CMS worth it?
Ghost CMS is a powerful publishing engine that offers an array of features and benefits. It has a user-friendly interface and built-in monetization and audience growth features.
Its hosted plan—Ghost(Pro)—allows you to consolidate the tools you pay for, such as hosting, a CMS, and any additional plugins or tools you invest in. Ghost CMS is definitely worth it if you are looking for a reliable platform that has just about everything in one place.
How can I improve my Ghost blog SEO?
SEO with Ghost isn't much different than any other platform. For optimal SEO, craft quality material that is carefully researched and delivers value to the reader. Optimize page titles and meta descriptions with keywords related to the content of each page. Include internal and external links within posts and pages. Make sure all images have alt text tags associated with descriptive text on them so they can be properly indexed.
Conclusion
Despite its perceived limitations in comparison with other platforms, a Ghost blog can be a powerful tool to improve your organic rankings, gain more organic traffic,, and earn conversions.
By taking advantage of a Ghost blog's built-in features and leveraging some additional tools, you can extract the platform's full potential. A Ghost blog makes it easy to handle the basics of SEO such as setting meta tags, URL slugs and canonical URLs. And then things like optimizing site speed, writing structured data, and creating XML sitemaps happen in the background.
I hope this article helps you either choose Ghost as your blogging platform or get the most out of your existing Ghost blog. The search engines won't know what hit them!
Written by