My story of failing my way to success as an online entrepreneur
This blog is a culmination of my trial and error over the years. My path has been a lot of things, but linear isn't one of them. Here's the story behind how I got to where I am today.
The early beginnings
I was the first of three kids in my family, all born and raised in Vancouver, BC. We were a lower-middle-class family in a reasonably affluent neighborhood. While I can't necessarily remember a time I went without, there was always the contrast between my upper-class friends whose families owned large detached homes and had memberships at the local country clubs and private golf courses.
I played just about every organized sport that kids play in the Pacific Northwest, including soccer, ice hockey, basketball, and baseball. I also mixed in some golf, skateboarding, and snowboarding in my spare time, though my dad wasn't much of a fan of the latter two. I discovered video games at a fairly young age too, and some of my earliest memories are of playing Pokémon and Zelda on my Game Boy Color.
My parents worked incredibly hard to provide for us. Neither completed higher education, but they were determined to make sure we did. I think one of the main responsibilities of parents is to make sure their kids end up better off than they were. And my parents did that; we didn't have a free ticket by any means, but all three of us completed university degrees with relatively small student loans.
The traditional path
I'm going to break my story into two parts that ran in tandem. Here's how I did things "by the books" in the traditional career mentality.
2011-2016: School, part-time jobs, and internships
My university years
Coming out of high school in 2011, I went to university because that was what you were supposed to do. I was an A-/B+ student and was fairly decent at math and sciences, but I didn't really know what I wanted to be when I grew up.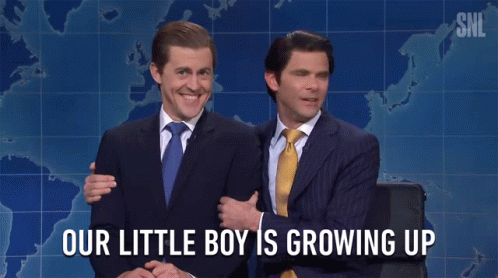 I was stuck between engineering and business as the majors to pursue and ultimately ended up choosing to specialize in marketing. My justification was that I could always go back to school for something like engineering and use what I learned in business school to start up a business around my second degree. But honestly, that was never going to happen.
In reality, I probably made that decision because I figured a business degree would be easier. Also, I received a scholarship for my first year at Kwantlen Polytechnic University, so there was less financial stress. I went on to graduate in 2016 with my Bachelor of Business Administration (BBA).
🤔
Thinking back, I've sort of always chosen the easier path and tried to cut corners wherever possible. Was this a matter of laziness or just being efficient? I've always told myself it's the latter, but I'll let you read on and be the judge.
Laying the foundation for my "dream job"
Another reason I chose marketing was that it seemed like a clear path to what I thought was my dream job. My dad has worked for the Vancouver Canucks for 20+ years and in his early days there I was regularly visiting his office and even had several chances to play hockey on the ice at what was then called GM Place (now Rogers Arena). It seemed like such an amazing place to work, so I had it in my head that that was where I'd work one day.
So in my first year of university, I got a part-time job at the Canucks Team Store. My dad helped me get an interview, which I feel I totally bombed in hindsight, but it all worked out. I found my in, and now it was time to meet people and show them what I could do.
I went on to do the following jobs for Canucks Sports & Entertainment while I completed my degree:
Sales Associate, Retail (2011-2014)
Game Night Assistant, Sponsorship Activation (2013-2016)
Intern, Marketing & Sponsorship Activation (2015)
I learned a lot about the business, grew my network, and made friendships that'll last a lifetime. And I was now set up to move into a full-time role right out of school.
2017-2020: Landing what I thought was my dream job
These were four of the most fun years of my life. After graduating, I moved into my first full-time role as the Sales Coordinator for the Corporate Partnerships team. I was responsible for making our sponsorship sales operations run efficiently. I did some lead generation and led the implementation of a new CRM system.
I was making $40,000 a year and soon realized this wouldn't get me too far in the Vancouver market. But getting to work for the Vancouver Canucks and being around the energy of the live entertainment business was a pretty polarizing experience, not to mention I was going to tons of hockey games and concerts for free, all while working with an amazing group of people. So I kept rolling with it.
My first promotion
After a couple of years, I got promoted to a Sales Development Representative role. I was still responsible for some lead generation, but I had a sales target. Our team was responsible for finding marketing partnerships, so think about all of the corporate branding you see at a hockey game, from the advertisements on the ice to the beer on tap at the concessions.
I had a relatively modest target, but my role was more focused on the 80% of accounts that make up 20% of revenue rather than our key accounts like Rogers, TD Bank, Budweiser, and Toyota. I ended up finishing my first season in this role at 130% of my quota.
🚩
This ended up being about a 50% increase in total compensation, but I still didn't feel like I was getting ahead from a personal finance standpoint. The novelty of working for a professional sports team was beginning to wear thin. This is when things started to get stressful, and I began to experience some burnout.
The final straw: COVID-19
Live entertainment was decimated by the pandemic. It was one of the first things to get shut down and one of the last to recover. Just like most other professional sports organizations at the time, Canucks Sports & Entertainment had a couple of rounds of pay cuts before a substantial reduction in force (RIF).
I managed to survive the RIF, largely because my role was shifted to focus on the two esports teams the company had recently acquired. I became Manager, Esports Partnerships where I was responsible for finding marketing partners for the Vancouver Titans and Seattle Surge.
This was a pretty cool role to end up in, especially since I've been a gamer for as long as I can remember. But everything that made the sports and entertainment industry so great was gone. There were no more live events, and most of the friends I looked forward to seeing at work had either been laid off or had moved on to another company.
I had been open to new opportunities for quite some time, but leaving sports was easier said than done. It's a tricky industry to move out of, even laterally. I was drawn to the pace and work-life balance that tech offered, but I didn't want to take a step backward.
Which is why I never looked back after making the next move I made.
2021-2022: Transitioning into tech
I ended up accepting the role of Partner Manager at Thinkific in April 2021. I went from being at a company that was turned upside down by the pandemic to one that was experiencing unprecedented growth because of it. The company went public in my second week there, and they were adding 15-20 new team members every two weeks.
While it was my first time working in tech, I was able to transfer a lot of my partner marketing experience for a fairly smooth transition. It was also my first time in a remote work environment, which is another thing I can never see myself going back from.
Affiliate marketing revelation
I was familiar with affiliate marketing before working at Thinkific, but I had no idea how lucrative it could really be, especially in the software niche. I soon learned about bloggers like Adam Enfroy who were making tens of thousands of dollars a month passively through recurring revenue they referred. I ended up registering for Blog Growth Engine to learn more about how our affiliate partners operated; it didn't take long for me to realize this was something I had to try for myself (here we are now!).
Beyond figuring how what my next side hustle should be, Blog Growth Engine revealed a lot about where to take the Thinkific affiliate program. I also learned a lot about SEO and content marketing, which was an area of marketing I never quite understood, but one that was incredibly important to know in my role.
What goes up, must come down
In April of 2022, Thinkific—like many other tech companies—began to slow down. The world was starting to go back to normal and fewer people were racing to build online course businesses. I was lucky enough to survive a 20% RIF.
Our partnerships team spent the rest of that year primarily focusing on finding ways to create efficiencies in the affiliate program.
My first time working at a startup
In December of 2022, I accepted the role of Marketing Strategist for Thinkific's media property, The Leap. The Leap is operating like a startup within Thinkific, so I'm getting experience in all areas of marketing, including product marketing, content marketing, conversion rate optimization, and more.
❗
You may have noticed I switched to the present tense. That's because this is where I am now, so my career story ends here!
The side hustle path of chasing shiny objects
I feel like I've always had something else going on the side, but I never really considered myself an entrepreneur until recently. Most of my side hustles were fairly short-lived; I either made or lost money quickly and moved on to the next thing.
I've been in the right place at the wrong time on countless occasions over the past 15 years of my life. So as painful as it is to reflect on that, here it goes! I'm going to break it into my major earning milestones and all the things I tried to reach each one.
2009-2010: My first $100
My first online businesses both had to do with gaming. I was a decent Halo 3 player. This was a simple one; I'd level up accounts and sell them to people for Microsoft Points. I did a handful of these, which allowed me to buy some games and movies on my Xbox.
I was 16 at the time, so I think I could have earned a bit more by playing Halo had I been a bit older and wiser at the time.
2011-2012: My first $1,000
First taste of affiliate marketing
I downloaded some ebooks with some money-making methods, most of which covered affiliate marketing. Had I had a fraction of the marketing knowledge and experience I have now, I could have built a life-changing online business for myself. Instead, I had a small amount of success with this and gave up way too quickly. Though I do still get a $50 cheque in the mail every 4-6 months for a referral I made back then.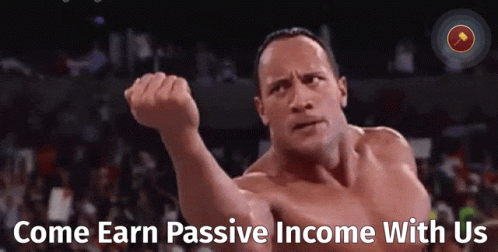 I could officially legally play online poker
I had always loved playing poker with my friends and watching it on TV. When I turned 19, I decided to give online poker a go. I definitely wasn't as good as I thought I was and ended up losing about $500.
Though this was still a bit late to the poker "boom", with a bit of studying and a moderate bankroll, I would have been in a decent position to make some good money playing online poker. A lot of players who started back then have gone on to play professionally, become coaches, or create content around the game.
Back to gaming
I played quite a bit of RuneScape throughout high school and picked it up again after graduating. I offered a couple of in-game services to do various tasks for other players. I eventually moved on to more scalable revenue streams in the game, like an in-game gambling ring where I was effectively the house.
As crazy as it may sound, this was a loophole in the rules of the game that I (along with many other players) exploited. This actually funded my second year of school once my first-year scholarship was used up.
2013-2021: My first $10,000
My first $10k was a bit more painful. Not because of how long it took, but because of how close I was to striking gold.
Mining Bitcoin and buying crypto
I set up an old laptop to mine Bitcoin in 2013 when it was around $100. I don't remember how much I ended up mining and I actually ended up donating the laptop I had used a few years later. I came back five years later in 2018 when Bitcoin hit $10,000, but couldn't track down my original wallet.
I ended up buying a bit of crypto at this point, only to sell it a few months later when the market crashed.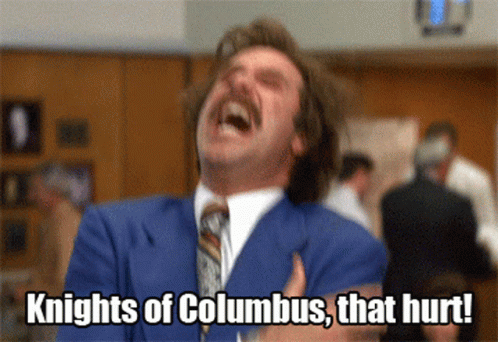 Punting my student loan money
After I finished my internship with the Vancouver Canucks in 2015, I had one more year of school to go. I didn't have quite enough money saved up to pay my expenses, so I took out some student loans. I was given more than I needed, so I spent $1,500 on a new set of golf clubs, $1,000 on a golf membership, and put $2,000 into a trading account.
I had heard stories about people investing their student loan money, but I really didn't have a clue about stocks. I bought some penny stocks that failed miserably and even had a go at forex margin trading. I soon learned that there are very few profitable traders out there, so I definitely don't recommend trading as anything more than a hobby with money you can afford to lose.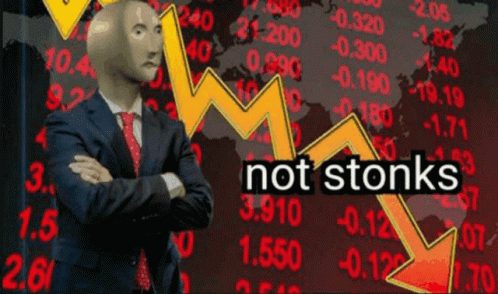 A brief stint of streaming before quitting "gaming for money"
When I saw the emergence of Justin.tv (which later became Twitch), I thought I'd give it a go. I got all set up with a streaming setup only to quickly learn I didn't really enjoy doing it. Plus it was really hard!
This was my last time trying to make money from gaming, especially since I was finishing university.
Although I was no longer actively trying to make money playing video games, I learned that the accounts I had were worth something. I sold my RuneScape accounts for just over a thousand dollars in total and my Fortnite account for a few hundred.
Another go at online poker
I came back to poker in 2019 as a much wiser individual. I invested in a monthly subscription to PokerCoaching.com and saw my game improve immensely. I ended up winning a few tournaments and profited over $12,000 in 2019 and 2020, and I used these proceeds to pay off my student loans.
Why did I stop? After all the time I put into studying the game and logging the hours, I soon realized my hourly rate was around $10. Sure, poker's fun and it's something I'll always enjoy playing, but there's an opportunity cost with it.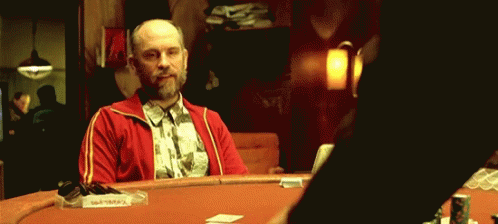 Seeing serious online businesses for the first time
The opportunity cost of all my shortsighted side hustles became particularly apparent when I started working at Thinkific. I realized how many opportunities were out there to build something for the long run, like a blogging business or an online course.
Things like poker, crypto, trading, and other high-risk high-reward activities would always be there, I just couldn't afford to be doing them quite yet. So I decided to start a blogging business.
Everything was going smoothly until I discovered NFTs...
2021-2022: My first $100,000
I bought into crypto during the 2021 bull run. Nothing too crazy, maybe $2,000 total. NFTs were going mainstream and I felt like I had to join the fun.
Now, you're probably thinking this is another high-risk high-reward side hustle. But in reality, these were some of the most lopsided bets I've ever made. And by a longshot.
NFTs were on fire for most of 2021 and into early 2022. Minting NFT drops was insanely profitable. There were instances where minting a common NFT would still be an instant 2-3x on my money, with the upside of a 50-100x if you were lucky enough to mint a rare.
I turned this into a bit of a business with some friends I met online. We found a really efficient way to mint and flip what we bought, and I made more money than I ever had before. I cashed out a chunk of the crypto I had acquired, paid down all of my debt, and found financial stability for the first time ever.
I was still sitting on a fairly sizeable bag of crypto and some "blue chip" NFTs, but the value of all of this was down about 70% from the peak of what it once was. At the time of writing this, I'm still holding for when the crypto market rallies again.
💡
This was a perfect opportunity to ditch the get-rich-quick online money-making methods and really focus on the blogging business I had gotten distracted from.
2023-Present: My first $1,000,000 (work-in-progress)
So here I am finally writing a blog.
I've gone back and forth on what my niche should be and what people would care about reading. I considered sports marketing and partnerships, and I thought about video games, but neither were things I was particularly excited about.
I look back at what I've done over the past 15 years and one thing's clear: I have a pretty high tolerance for risk. A lot of my bets didn't pay off, but I feel like I've always fallen forward and learned from my mistakes. And I think this is a pretty good quality for an entrepreneur to have.
So I've ultimately decided to focus on side hustles and how people can make money online. I'll get into the scrappy ways to make a quick $100-$200 and the long-term investment of building a profitable business. Who knows what else might come up in the future that I could end up being at the forefront of.
Maybe this time around I'll be at the right place at the right time, and you can be right there with me!
Written by